Office Hours
Labor Day – Memorial Day
Monday: 8 – 4
Tuesday: 8 – 4
Wednesday: 8 – 4
Thursday: 8 – 4
Friday: 8 – 2
Office Hours
Memorial Day – Labor Day
Monday: 7 – 4
Tuesday: 7 – 4
Wednesday: 7 – 4
Thursday: 7 – 4
Friday: 7 – 11
If you have pain, are in an emergency situation, or just need a consultation, every attempt will be made to see you that day or as soon as possible.
We try our best to stay on schedule to minimize your waiting. Due to the fact our doctors provide many types of oral surgery services, various circumstances may lengthen the time allocated for a procedure. Emergency cases can also arise and cause delays. We appreciate your understanding and patience.
Please call us at 701-772-7379 for Grand Forks location, 701-235-7379 for West Fargo location, and 701-751-1663 for Bismarck location with any questions or to schedule an appointment.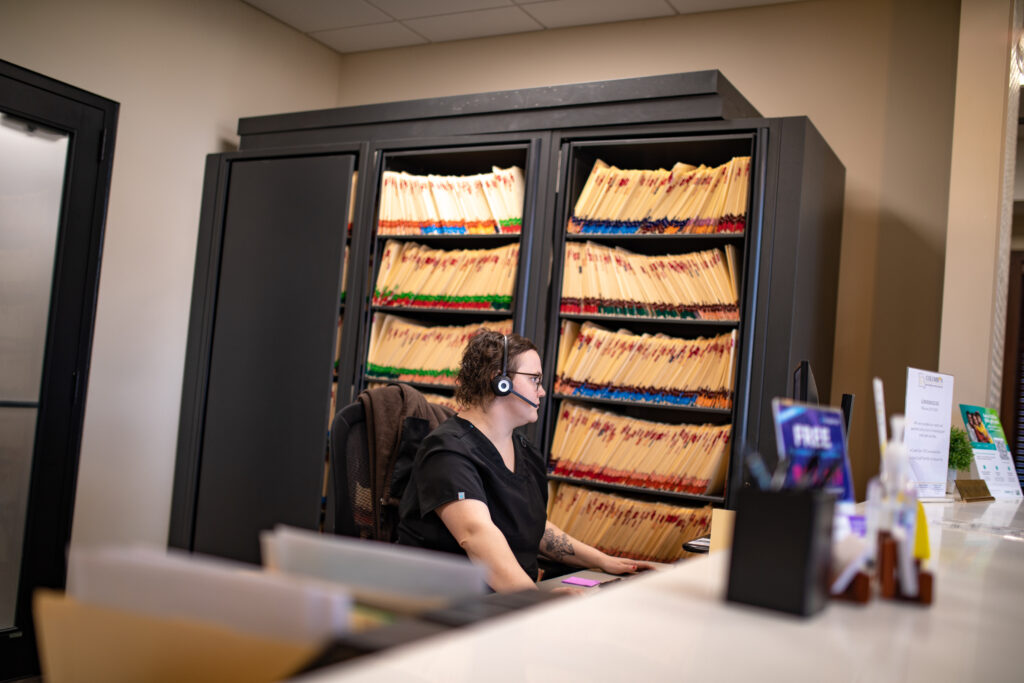 We are committed to providing the highest quality care in a comfortable and compassionate environment.
What are others saying about us?
"After today's appointment at Riverside Dental, I required services of Valley Oral. I had been referred to them once before and was confident they would remedy my issue. I was immediately walked over, updated paperwork, answered questions and introduced to a caring, professional staff and Dr Tanabe. My procedure required anesthesia and it was handled superbly. My sincere thanks to Dr Tanabe and his employees for their diligence. They reviewed instructions before I left, called in prescription and gave me medical supplies. I found them just as courteous on my way out as they had been to receive me."
"I recently experienced oral surgery by Dr. Peterson and his outstanding team at Valley Oral Surgery in Grand Forks, ND. From the moment I walked in the doorway of the surgery center and throughout my procedure and follow up visits I greeted by staff that demonstrated passion for the work that they do. I was given a detailed plan of care with instructions, risks, benefits and expected outcomes for my procedure. Their attention details was comforting! Valley Oral's team works collaboratively to deliver skilled, professional and compassionate care. Overall it was an excellent experience. I highly recommend Dr. Peterson and his entire team."