Valley Oral & Facial Surgery
For questions regarding a statement or to make a payment call our Billing Department at  1-800-637-6445, or email us at info@valleyofs.com. 
Payment is due at the time services are rendered. For your convenience, our offices are pleased to accept payment methods including Visa, MasterCard, Discover, American Express, personal check, and cash. We also offer several different finance options through Care Credit. Please contact one of our offices regarding additional financing or account questions.
Please be aware that patients and/or guardians are responsible for all fees regardless of insurance coverage or payment.
Any remaining balance after insurance payment is the patient's responsibility. A statement will be sent out if a balance remains after insurance has been fully processed. Prompt remittance is appreciated. If a balance remains on an account for over ninety (90) days from the date of the first statement, the account will be turned over for collections.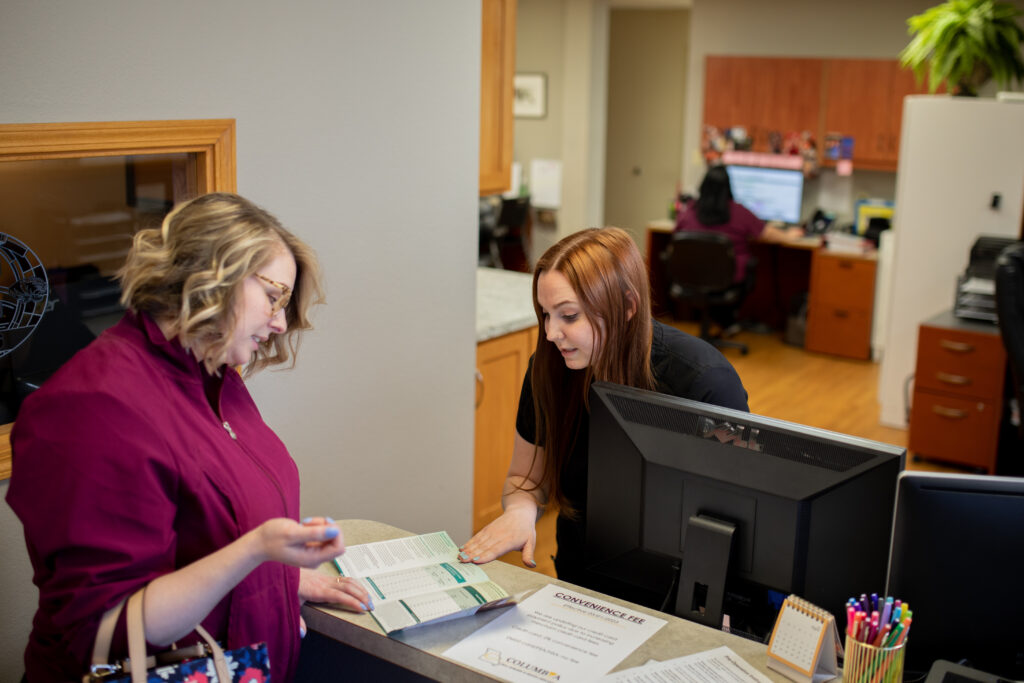 We are pleased to offer several financing options through care credit. Please contact us for more information or with any questions regarding payment methods
Your dental insurance benefits are based on an agreement between your employer and the insurance carrier. We are not a party to these benefits. We file claims as a courtesy to the patient. An estimated amount patients will owe is provided based on these benefits but are never a guarantee of payment. Any remaining balance not covered by insurance, whether greater or less than the estimated amount, is the patient's and/or guardian's responsibility.
We are proud to work with many insurance companies.  Please call us to find out if we accept your insurance plan.
Please
contact us
with any additional questions regarding our financial policies or finance options.
We are committed to providing the highest quality care in a comfortable and compassionate environment.
What are others saying about us?
"After today's appointment at Riverside Dental, I required services of Valley Oral. I had been referred to them once before and was confident they would remedy my issue. I was immediately walked over, updated paperwork, answered questions and introduced to a caring, professional staff and Dr Tanabe. My procedure required anesthesia and it was handled superbly. My sincere thanks to Dr Tanabe and his employees for their diligence. They reviewed instructions before I left, called in prescription and gave me medical supplies. I found them just as courteous on my way out as they had been to receive me."
"I recently experienced oral surgery by Dr. Peterson and his outstanding team at Valley Oral Surgery in Grand Forks, ND. From the moment I walked in the doorway of the surgery center and throughout my procedure and follow up visits I greeted by staff that demonstrated passion for the work that they do. I was given a detailed plan of care with instructions, risks, benefits and expected outcomes for my procedure. Their attention details was comforting! Valley Oral's team works collaboratively to deliver skilled, professional and compassionate care. Overall it was an excellent experience. I highly recommend Dr. Peterson and his entire team."