YOUR LOCAL ORAL SURGERY TEAM
Where experience
meets excellent
patient care.
We promise to provide our patients with the ultimate care in Oral Surgery. This includes delivering the highest quality of technical care and treating our patients with respect, courtesy, and compassion.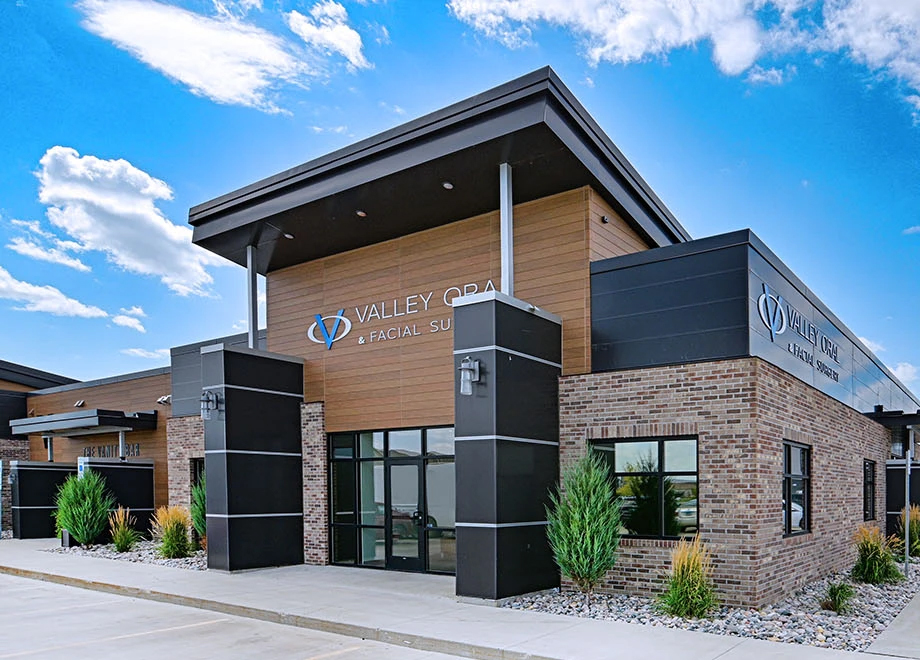 "Had all my teeth pulled, dentures put in the same day, EXCELLENT NO ISSUES AT ALL, very well done and I am very satisfied. I would recommend them to everybody."
"From the moment I walked in the door until my discharge, the entire team at Valley Oral was amazing! Very informative and caring! I was very nervous and they all made me feel extremely relaxed! Thank you, Dr Petersen, and your entire staff for making my experience a positive one!!"
"I wouldn't go anywhere but Valley Oral and Facial Surgery for any oral surgery needs!! Fantastic and efficient staff and doctors from the minute you walk in until the minute you leave!! They are all so caring and professional!! Thanks for everything you do, VOFS!! You guys are awesome!!"
"From the time we walked in until I was done and leaving everyone was so AWESOME!!! Great place!!"
"I highly recommend Dr. Petersen and his entire team. They explained everything to me and checked up on me the same day to make sure I was doing okay."
We Treat Patients Like Family
Request an appointment with our oral surgeons at Valley Oral & Facial Surgery for effective and precise tooth extractions. We walk patients through every step of the process. We follow up after surgery to ensure you are doing well. We genuinely care about your well-being and want to make sure your oral health improves following your procedure. We also provide dental implant services following an extraction procedure.
We Accept a Variety of Dental Insurance Plans
There are many providers of dental insurance, all of which offer different levels of coverage. Valley Oral & Facial Surgery accepts all of the following insurance plans among many others.


Contact our office today to see if we accept your insurance plan.